Best MacBook Air 11" Late 2010 Replacement Battery
Image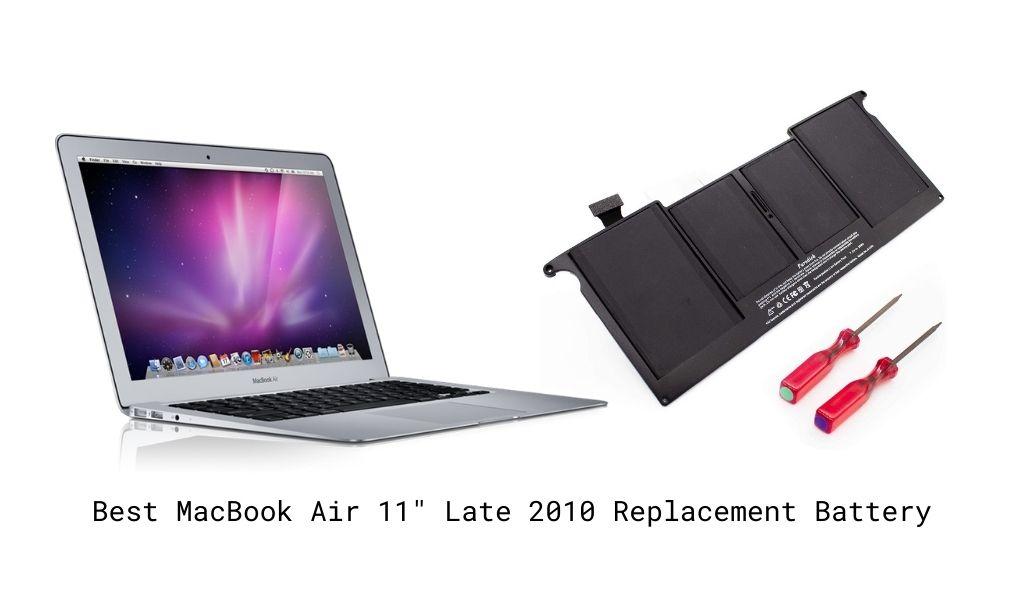 Replace your MacBook Air 11" Late 2010 laptop battery the moment it starts discharging too quickly. This is the best way to increase the life of your laptop and ensure you don't have to change the complete system. We've compiled a list of the best battery replacement options for your MacBook Air 11" Late 2010 as well as steps on how to change your battery.
When do you need to replace the MacBook Air 11" Late 2010 original battery?
The MacBook Air 11" Late 2010 monitors the health of your battery on its own and lets you know when it is time to repair, change, or replace it to ensure better usage of your laptop.
Press the Option key and then click on the Apple menu on the top left of your screen.
Open System Information and go to Power under the Hardware section.
You can now see the current cycle count and condition of your battery under Battery Information.
Here are some of the best batteries for MacBook Air 11" Late 2010 Replacement
How to replace the MacBook Air 11" Late 2010 battery on your own?
Step 1 -
Shut down and unplug the MacBook Air. Make sure you are working on a soft static-free surface. Now, close your Macbook and flip it over.
Step 2 -
At the bottom, you will see ten screws to remove using a Pentalobe screwdriver. The two center screws along the hinge edge are longer than the rest so remove those first. 
Step 3 -
Lift the bottom cover off but there's a snap in the center so you will have to pull a bit to detach it.
Step 4 -
You will see the battery connector that has to be carefully lifted up and removed. 
Step 5 -
Next, there are five t5 screws holding the battery in its place that need to be removed. Start with the three in the back and center, and then move to the two near the front.
Step 6 -
Now all you need to do is lift the battery out of its place and replace it with the new one. Make sure it is laying flat and perfectly in place. Do the steps in reverse order to put back your laptop and start using it.
Category