Best MacBook Air Early 2008 - Mid 2009 Replacement Battery
Image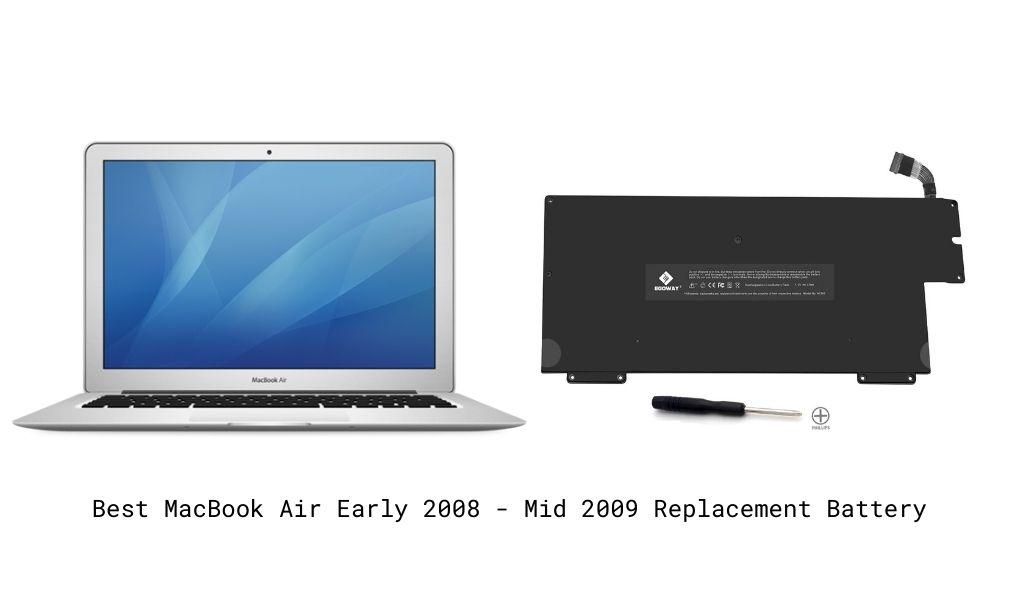 | Battery | Check Current Price |
| --- | --- |
| NewerTech NuPower Battery For MacBook Air 2008-2009 | View on MacSales |
| E EGOWAY Replacement Battery for Early/Late 2008 Mid 2009 MacBook Air 13 inch | View On Amazon |
If your laptop is losing its original power and you want to upgrade its battery, make sure to replace the battery instead of buying a completely new system! A replacement battery has the power to make your laptop better than new with high-performance, quality charging, and usage longevity. It offers every battery upgrade criteria necessary for your MacBook Air Early 2008 - Mid 2009 as these batteries are designed to meet and exceed the original specifications. Watch more videos, listen to more music, play more games, and even get more work done with your new high-capacity replacement battery!
When is it time to replace the MacBook Air Early 2008 - Mid 2009 original battery?
The MacBook Air Early 2008 - Mid 2009 monitors the battery health and condition and lets you know when it is time to repair, change, or replace it.
Press the Option key and then click on the Apple menu on the top left of your screen.
Open System Information and go to Power under the Hardware section.
You can now see the current cycle count and condition of your battery under Battery Information.
Here some of the best batteries for MacBook Air Early 2008 - Mid 2009 Replacement
Category